The Olde Tyme Radio Centre

Antique Radio Sales & Restoration & Repairs and rebuilding to Vintage Auto Radio & Clocks,Speedometers & Tachs. Antique Clock Rebuild & Restoration,Antique Telephone Restoration To Work On your modern System.Gramophone Restoration & Sales + are Many Neat Antiques.Please click on the above headings and take a "Walk Down Memory Lane" Please call ahead 519-357-4304 or email us at oldetymeradio@tnt21.com Our next Show will be "The Bothwell Car Show And Flea Market"in Bothwell Ontario August 9TH & 10TH.This is one event you do not want to miss Nearly 500 Vendors Auto Related Flea Market Friday & Saturday then Saturday only Vintage Car Show with nearly 2000 Classics.We are in The First Row of Vendors come say Hello.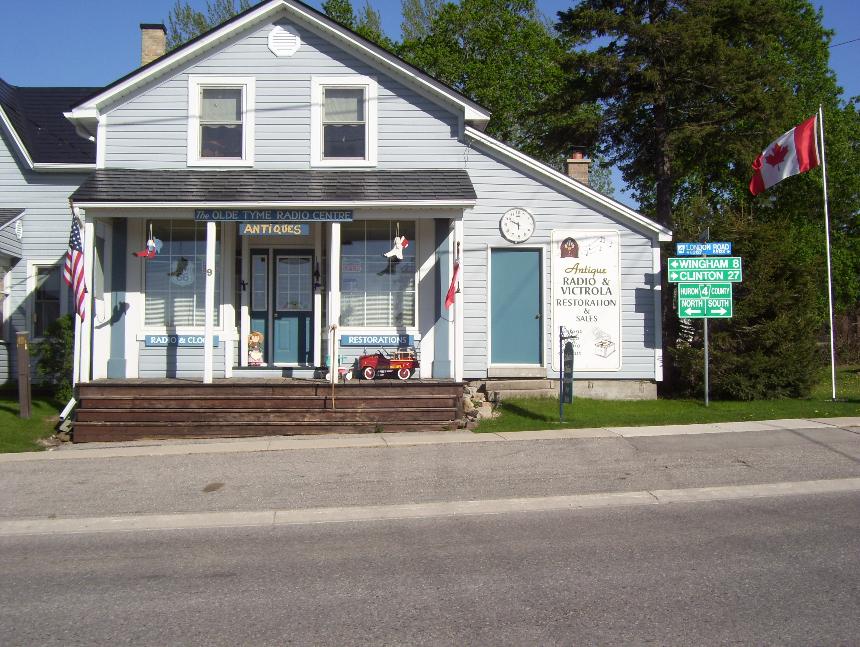 Gary & Nellie Clayton operate a very rare Business in the heart of the village of Belgrave north of London Ontario.What started in walkerton as a small hobby in 1988 became a store front in 1992 and is a very busy shop.With the Restoration and sales of Antique Radios, Vintage Auto Radios & Clocks,Spedometers & Tachs repaired and rebuilt, Gramophones,Telephones,House Clocks repaired & Restored & Sold.They will restore the wooden cabinets as well.They are a full Restoration Shop with 30 years of experience.Also there are many fine Antiques in the two showrooms.We are the Best Kept Secret In Canada and a must to see. Please use our email to contact us oldetymeradio@tnt21.com Also we are only a call away 519-357-4304. Or snail mail The Olde Tyme Radio Centre 9 Queen Street Box # 1 Belgrave Ontario N0G1E0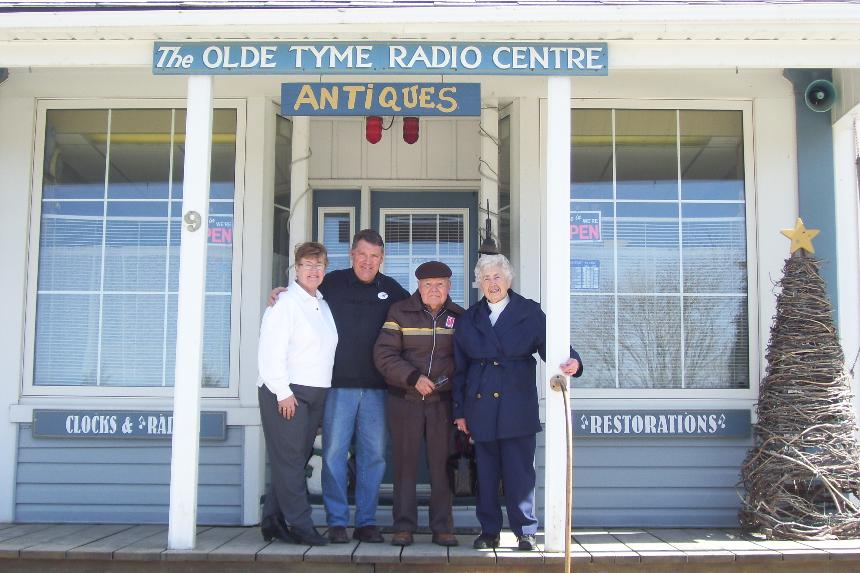 Pictured here with us is Ross & Barbara Anderson Who ran Anderson Hardware in our store from the 1950s - 1990. We lost Ross at 94 years young on July 27th 2016 but many memories of his great work are very evident in our home and business.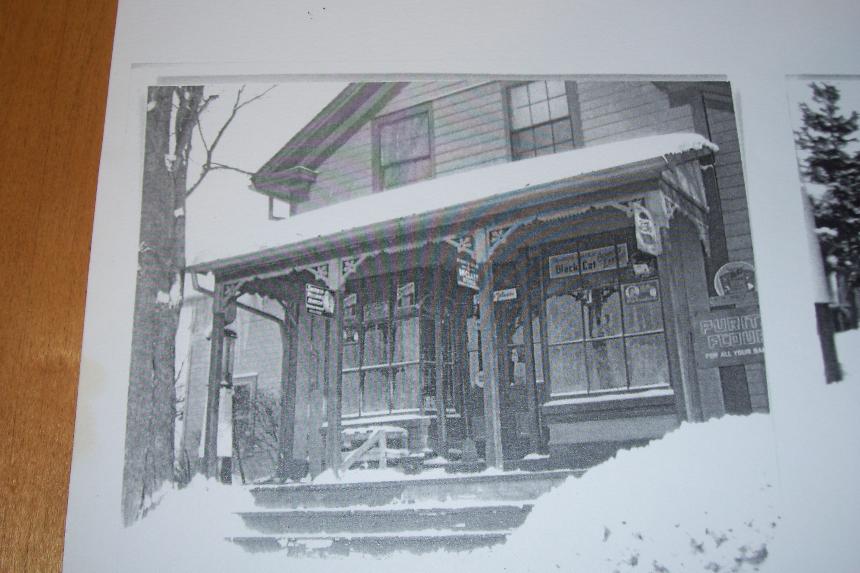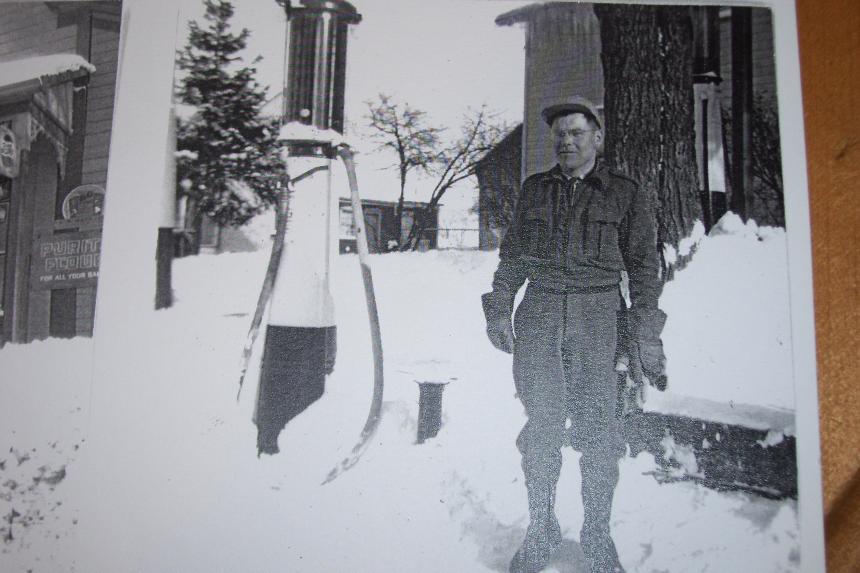 This is Ross Anderson ready to pump gas in the 1950s in front of our store then Anderson Hardware.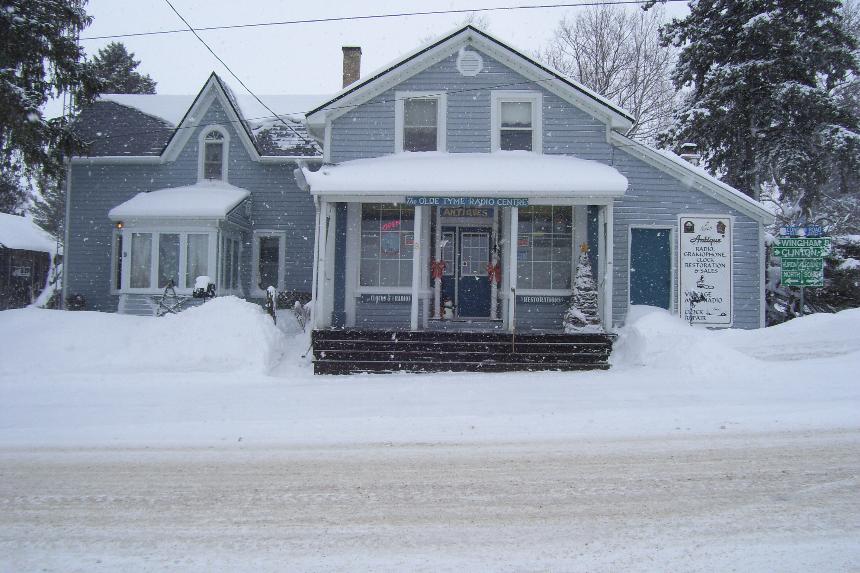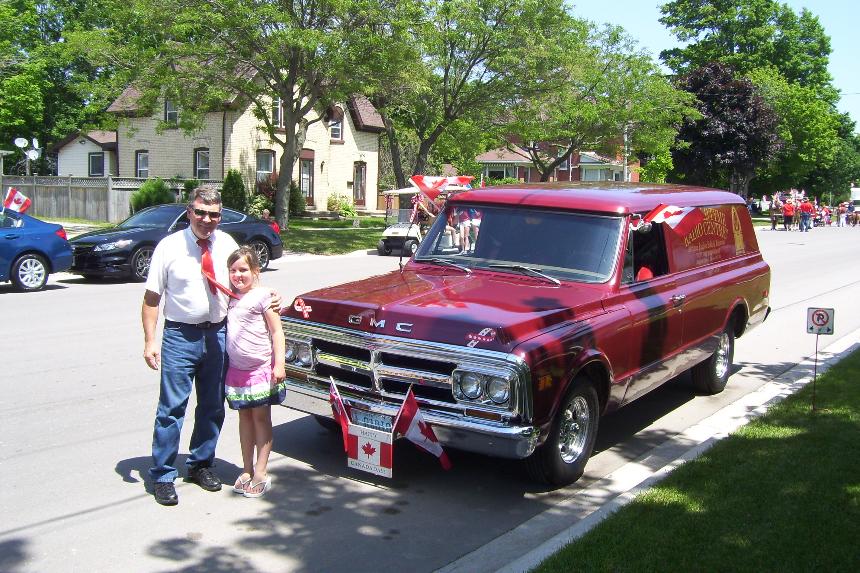 This is our old faithful 1969 GMC Panel Truck that has been with me for over 40 years and many business ventures one being Garys Burger Haven In Paisley Ontario 1971 - 1977.In the picture perfect Photo is myself and our Granddaughter Jillian Leck from Ottawa at a Canada Day Parade in Goderich.Thank You For Viewing.
I would like to Thank all who have had a Restoration or repair or purchased one of our fine Restorations over the years.You are why the Business has been a success Thank You.I also would be in great error if I did not Thank My Lord & Savior Jesus Christ for the many years of health and strength and answered Bench Prayers & my wife Nellie always being there for me no matter what.Thank You For Taking The Time To Read Our Front Page.Click on the headings at top to view our very rare business.