This gramophone is solid quarter cut oak, cabinet and insides all restored ready to play your vintage 78RPM records in your home $1000.00. Delivery could be arranged for a fee.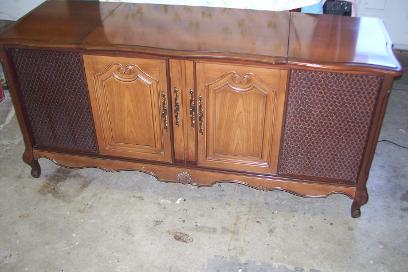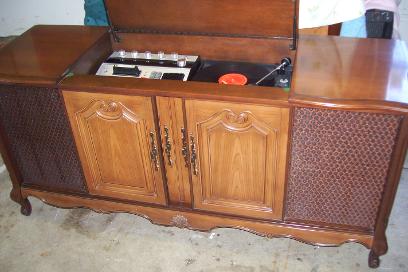 The unit above is very rare in like new condition made by Electohome 1970s Model # Deauville in Kitchener Ontario it has a AM & FM radio with eight track player and a Dual #1225 Record Player plays 33 & 45 RPM records this is a very powerful Stereo in fine working order, Cabinet is French Provincial solid Maple very heavy well made unit, top of the line in its day well worth the $400.00 Price Tag.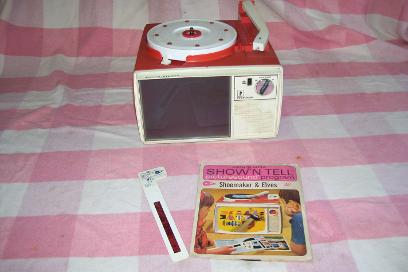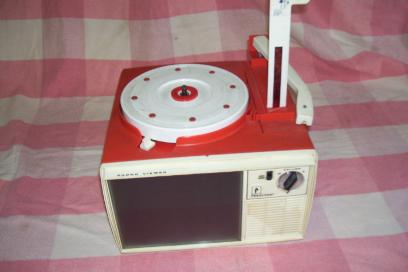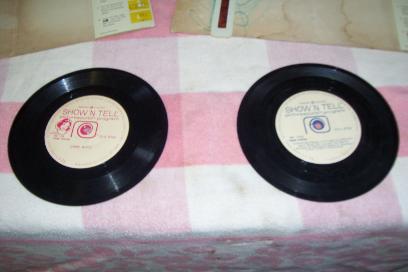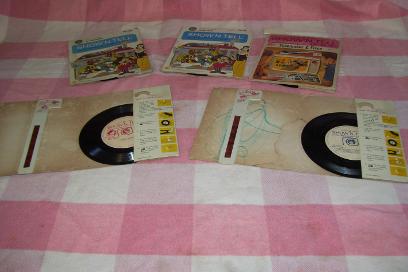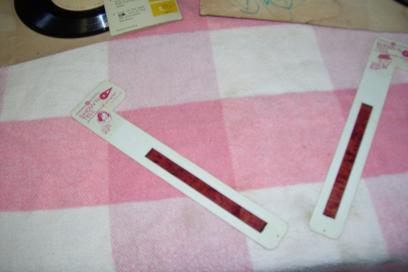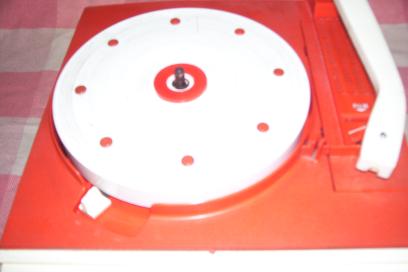 The above is a very rare piece in my 50 years of collecting have never seen one purchased in the USA. 1960s Penncrest Model #4101B Phono viewer with rare picture disks &books set has been serviced by our shop and all works fine plays 33 & 45 RPM records with light saver when only playing records $200.00 firm.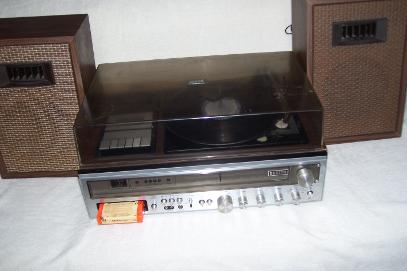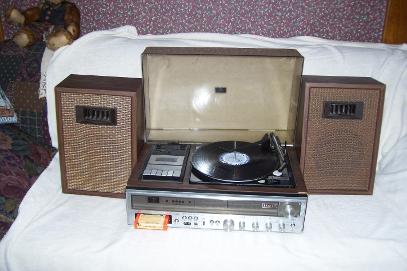 The Above Zenith Stereo Model #1S4041 has great sound with matching 8 OHM wooden speakers has AM & FM radio with 3 Speed Record player plays 33,45 & 78 records with a working eight track.Also has a cassett player works but has low volume.Great Vintage Sound at a fair price of $150.00.Just go ahead treat yourself and enjoy in 2019.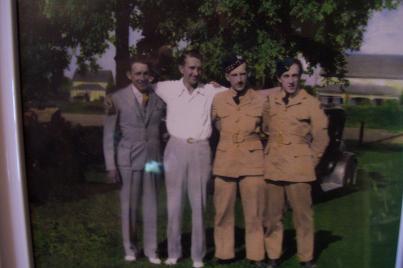 I would not be who I am today if I did not come from good stock,From left to right my Dad John Bruce Clayton,Uncle Elmer Clayton,Uncle Everet Clayton and uncle George Brennan married to my Aunt Frieida Clayton all gone but forever in our hearts.The Three Brothers were all very musical and all played different intruments .Thank you for taking the time to read and view.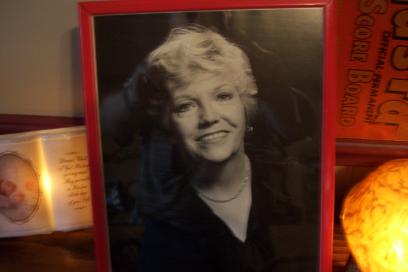 This is a tribute to my Aunt Frieda (Jo) Brennan Formally Frieda Hellen Clayton did you know her or her husband George of Mount Pleasent near Brantford Ontario.My Aunt and her son Rick Brennan composed the first version of Strawberry Wine on the Auto Harp.She was known as Queen of the Auto harp.My Father Bruce Clayton from Paisley will always be my King of the Mandelyn Harp that he made himself.They are all Deceased but I am so thankful for the memories.TYJ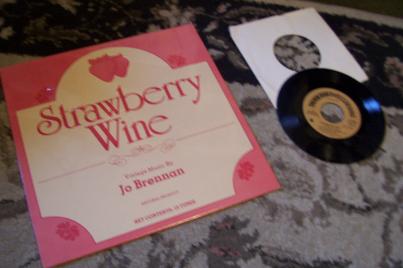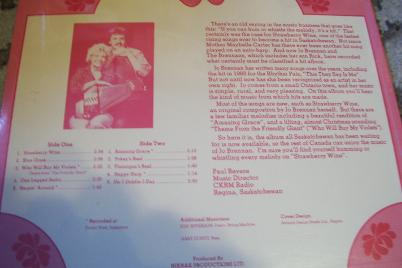 You may have your choice of the 45 RPM record Strawberry Wine for $5.00 or the 33 RPM long play record alblum for $20.00 both are new in Plastic never played can ship Expidite Post for $12.00 + HST=$13.56 please inquire.Remember we are always just a call away (519)-357-4304 or email oldetymeradio@tnt21.com or snail mail The Olde Tyme Radio Centre 9 Queen Street Box # 1 Belgrave Ontario N0G1E0.Thank You for viewing our site and my Family All gone but forever in our hearts and memories.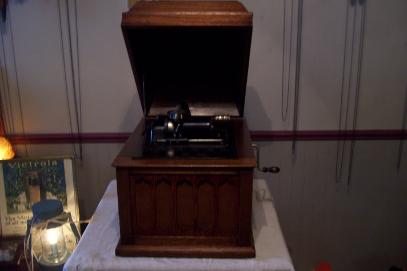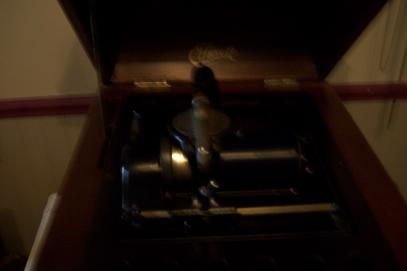 This 1913 Edison Amberola 50 by Thomas A. Edison Inc. at Orange New Jersey USA Beautiful restored Solid Mahogany Wood Cabinet.Unit all rebuilt and still playing excellent at over 100 years old.Comes with 8 Cylinder blue records for a very fair price of $1200.00.Delivery can be arranged for a fee.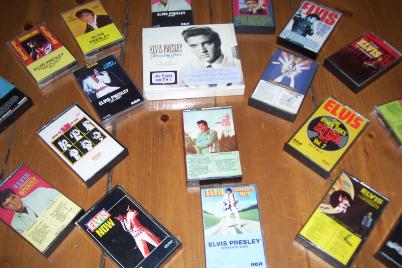 We have many oldies,big band,classical ect. cassettes. Also old radio shows Amos & Andy ect. for you to cruise by in your vintage autos Priced at $7.00 Each. Some are very hard to find today.Pictured here is a Elvis collection in excellent condition.Also the Beach Boys and many others we are only a call away (519)-357-4304 or email oldetymeradio@tnt21.com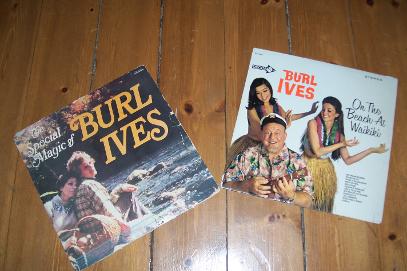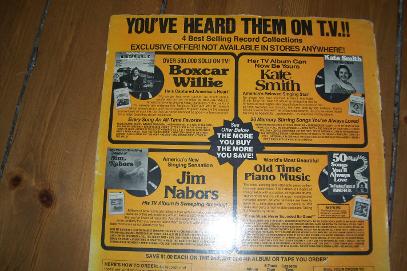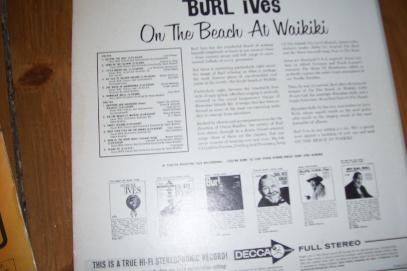 The two records above of Burl Ives are very rare in excellent condition one early in His career one later your choice $25.00 each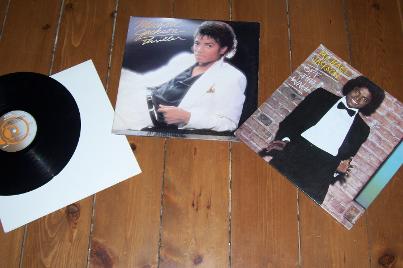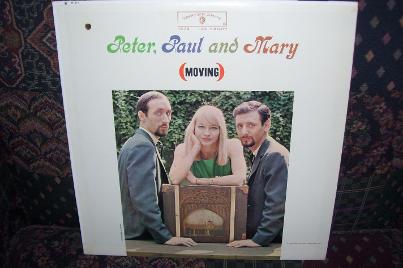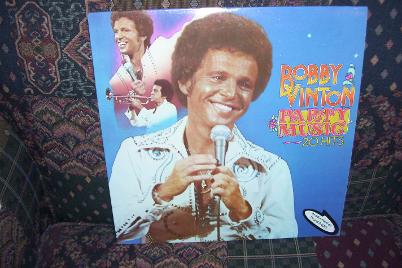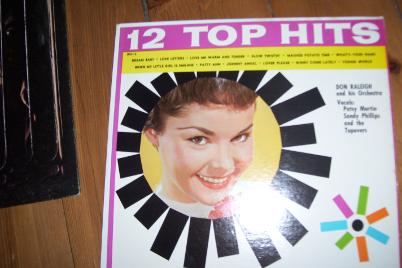 We have a stock of records 33,45,78, RPM many different artists and types of music ranging from $2.00 - $75.00 Have one Vouge Picture Record out of the 1930s sorry no folder but in excellent condition $75.00 very rare & collectible.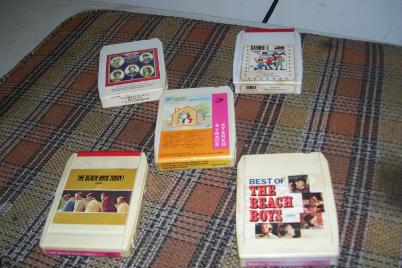 We have over 3000 eight track tapes many have been rebuilt selling at $5.00 each for Beach Boys Ect. Just run of the mill are $3.00 each or 2 for $5.00.Also have in stock restored eight track players home and auto $75,00 - $125.00.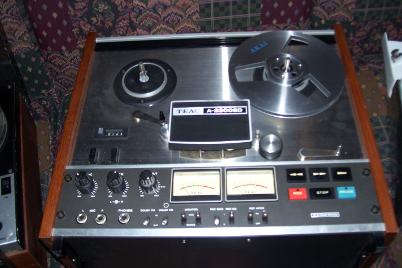 We have quite a variety of 1960s-1980s reel to reel tape players all selling as is and all complete from $100.00 - $200.00 Many makes and models the price is depending on how rare make and quality alsohave some tapes as well for sale.
Shipping by Expidite Post is always available for the smaller items.For the larger items we will deliver in a 200 KLM range for a fee to be arranged.If a nice weather friendly day you may even get it delivered by one of our restored vintage Autos.Remember we are always only a call away 519-357-4304. Email: oldetymeradio@tnt21.com Snail Mail: The Olde Tyme Radio Centre 9 Queen Street Box # 1 Belgrave Ontario N0G1E0
If you think we do not have what you are looking for ask we may just have that article you have been looking for many years.Remember we are just a call away 519-357-4304 email oldetymeradio@tnt 21.com or snail mail 9 Queen Street Box # 1 Belgrave Ontario N0G1E0