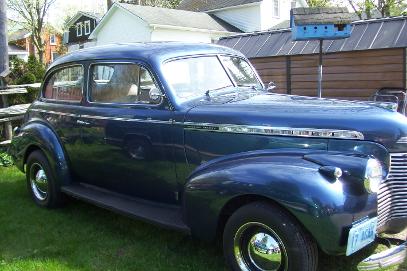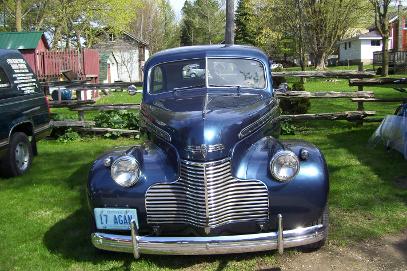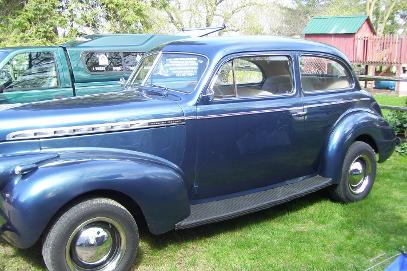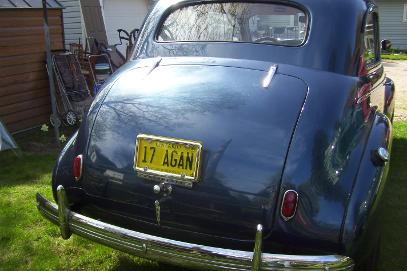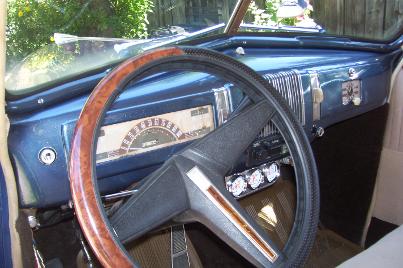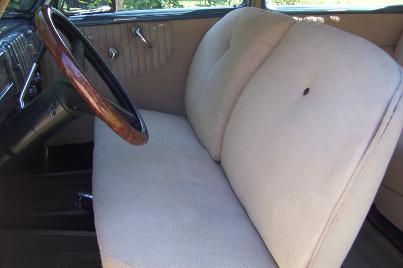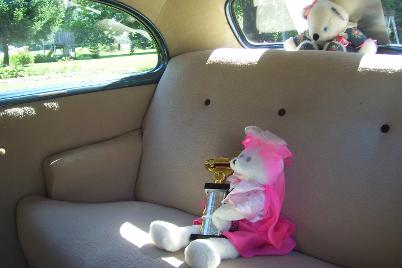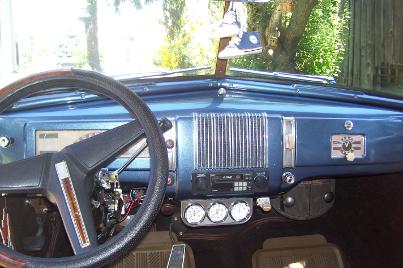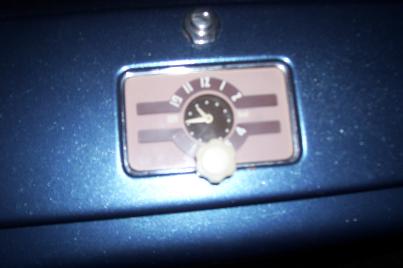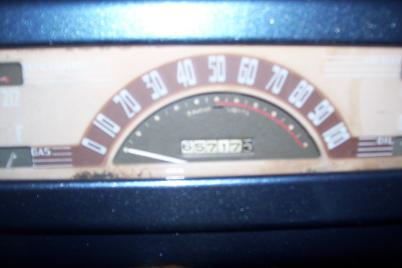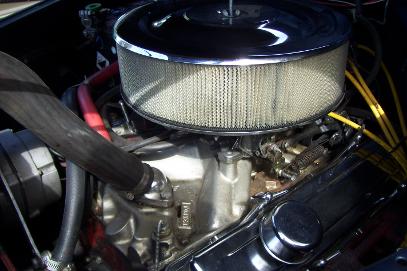 1940 Chev Super Deluxe 2 DR Coach Street Rod.Built from a western Canada solid car.Running 350 with a nice cam 350 Turbo 3 speed Tranny with a 12 bolt posi slip rear end. Stainlees Steel Dual Exaust with Thrush mufflers sounds real sweet braking system all rebuilt from master cylinder down to and including new hubs roatrs ect..All original exterior and interior redone.Has the original wind up clock in glove box door in working order all the dash is original with separate newer gauges for safety.Nice solid dependable street rod.Would consider a 1950s two door Coach car restored or a 1961-62 Chrysler Saratoga Two Door Coach or Hardtop restored as part trade $24,999.00 Certified. Delivery could be arranged for a fee or it could be free if not to far.Great cruiser loves to travel at 100 to 120 klm an hour no problem.But gets great gas mileage at 90 KLM.This car is a must to see.COULD STORE CAR STILL SPRING IF NEEDED.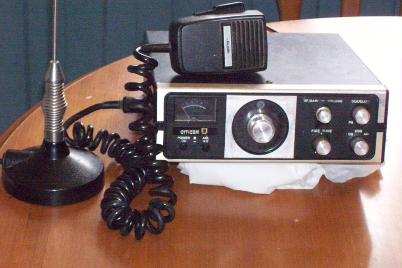 We have a number of older CB radios some Tube Type some Solid State for home and Auto.The above being a solid state Citizen 23 channel CB with a portable car Ant. with all the hookup to plug into the cigarette lighter selling as is for $75.00.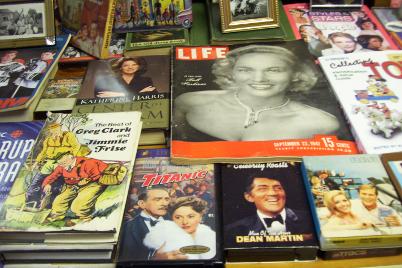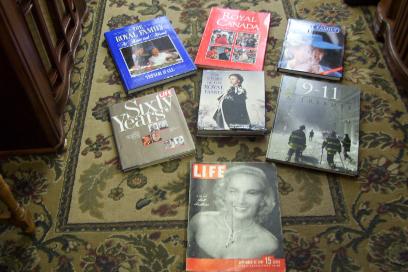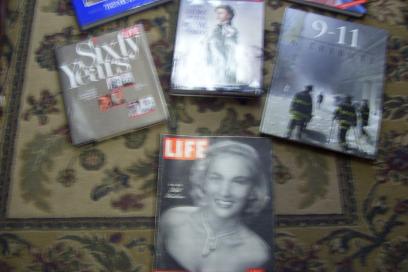 We have quite a variety of older and newer books dating back into the turn of the century & 1800s.The Royal Family and on 911.The life Magazine pictured is dated Sept. 22nd 1947.If you are an avid collector of older books we may be able to help prices range from $10.00 & up depending how rare.Shipping can be arranged but books are heavy so cost may be high.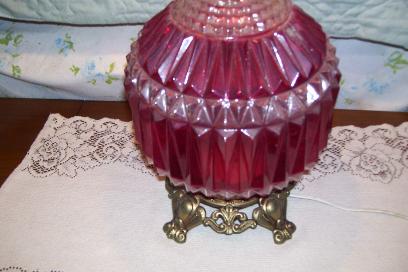 This older lamp above is for the person who really loves red in good working order only $50.00.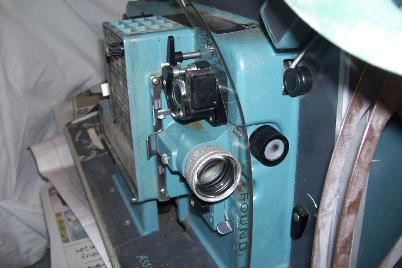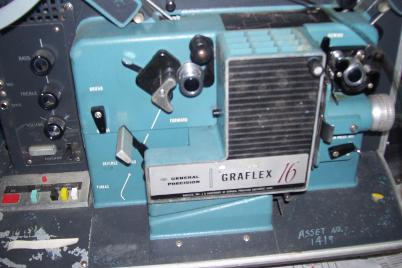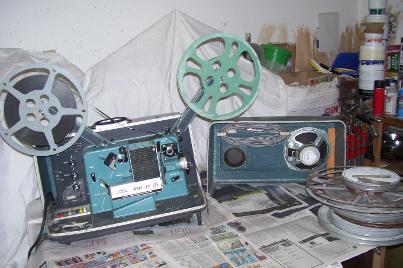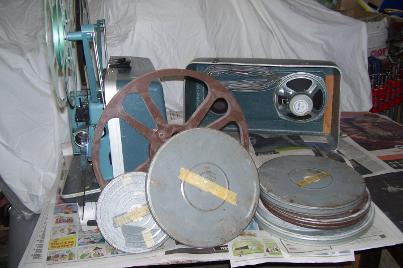 This 16 MM Film projector was stored for years 1970s all complete selling as is $100.00 you may want the old movies in tin cases selling for a great price of $25.00 each your choice.Have in stock a number of old film projector bulbs some very rare. Please call with your needs.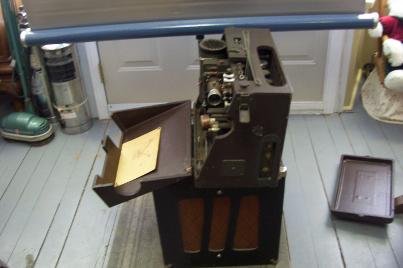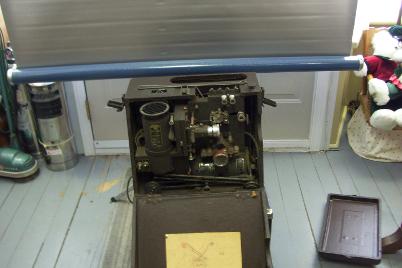 This is an 1940s RCA tube movie projector with separate speaker with floor standing screen selling as is $175.00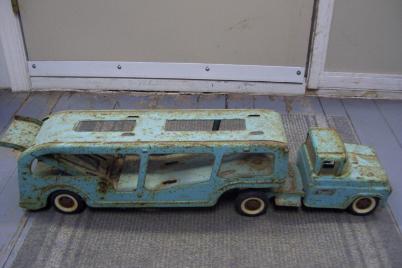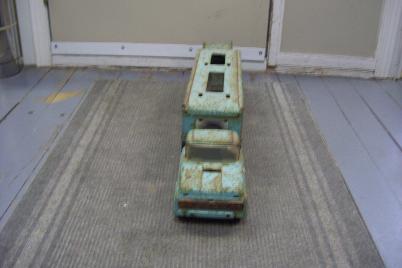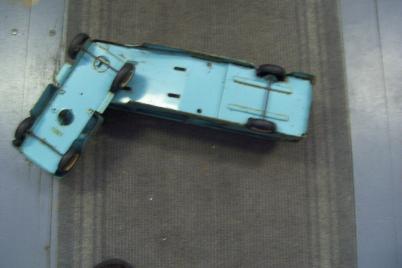 This is a Tonka 1960s Ford car hauler Tonka is stamped right into the metal if you have the cars a great price at $250.00 very solid & rare.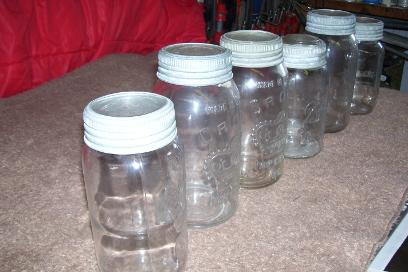 We have a variety of Crown & Ball Pint & Quart size Sealers some are dated on bottom 1930s - 1950s $3.00 each must take 10 or more at this price.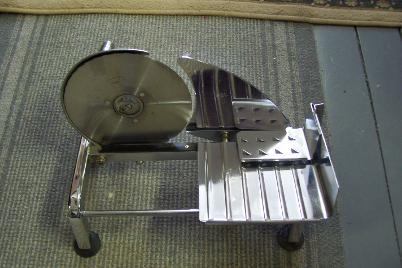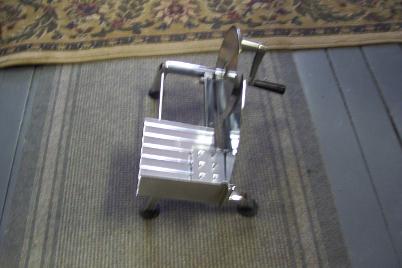 1950s Stainless steel Meat slicer Manual hand crank a bargian at $50.00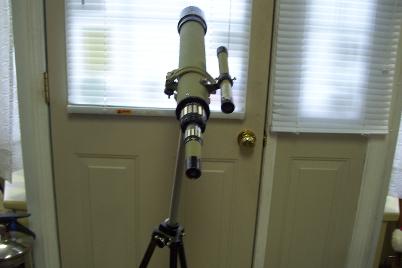 This is a very powerful telescope made in Japan in the 1970s comes with stand and complete selling for a very fair price of $100.00 could ship for $12.00 + HST Expidite.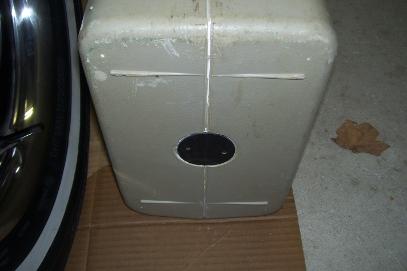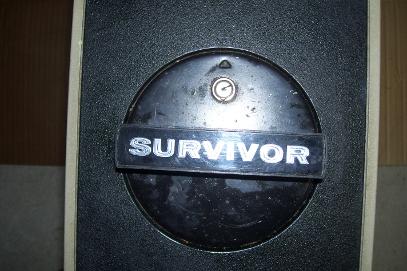 We have one older wall safe made in the USA likely around 1960s need the key closed at precent. But any locksmith could help was open and got closed very solid $75.00.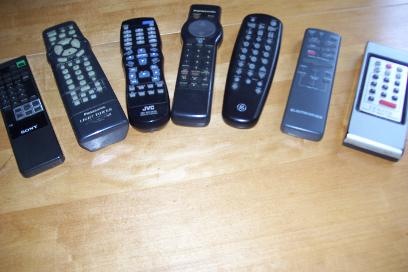 We have about 100 TV Ect. Remote controls mostly factory name brand many of the older style not the newer TVs selling for $4.00 each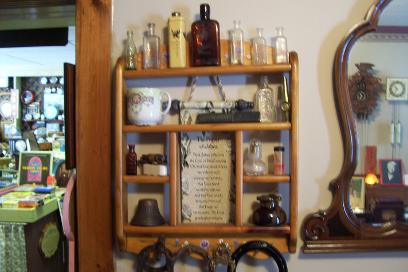 We have a little of everything in our two showrooms.Even old bottles some medicine some milk Ect. Ect. a must to see for any collecter or Historian.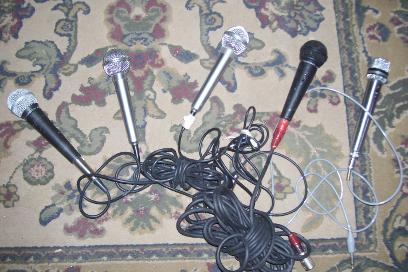 We have a number of old metal microphones as in photo Realistic Ect. Selling as is $50.00 each or all five for $200.00.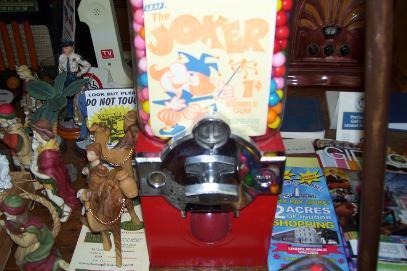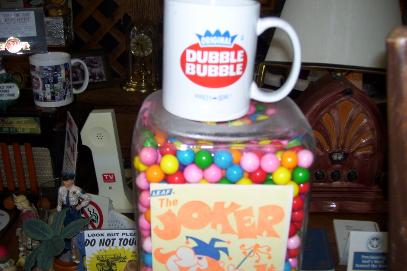 This is a Beaver Bubble Gum Machine it is all complete with $11.00 worth of Bubble Gum.Takes one cent coins it is missing the key and the front flap door were the Bubble Gum comes out it is a mixture of metal and plastic construction gum holder is glass in nice clean condition out of the late 1960s $100.00 and you may be the new proud owner.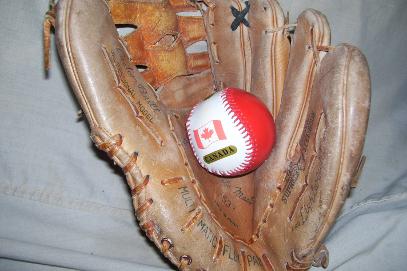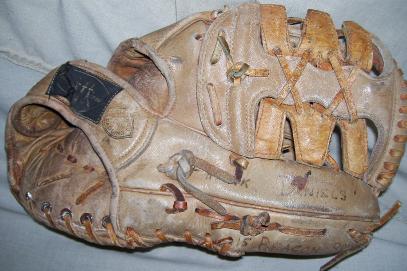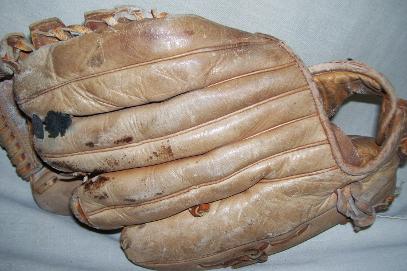 The above is a custom built Professional model Leather Out fielders Glove with deep set pocket.The Pro Sports Master # 533 Made In Japan.Top Grain supreme steer hide Pro Light Weight Model 1970s Vintage $50.00 Could Ship Expidited Post for $12.00 + HST.
The smaller pieces we would be able to ship Expidite Post.The larger pieces would have to be delivered if you are in a 200-300 Klm. range.If it was a nice weather friendly day you may get it delivered by one of our fine vintage autos.Thank you for viewing our website.You may always contact us by phone 519-357-4304 by email oldetymeradio@tnt21.com or by snail mail The Olde Tyme Radio Centre 9 Queen Street Box # 1 Belgrave Ontario N0G1E0
If you are looking for something different you have come to the right sight.Ask we just may have what you have been looking for maybe for years just ask we are only a call away. 519-357-4304 or email us oldetymeradio@tnt21.com
WOW 30 years and still doing it hard to believe Gary Wayne Clayton born Dec.30th 1950 to Bruce & Doris Clayton RR#3 Paisley Ontario.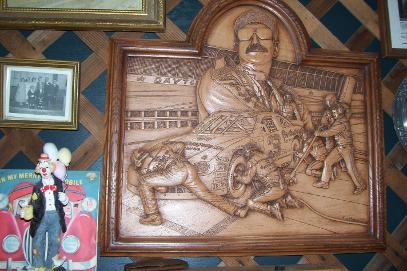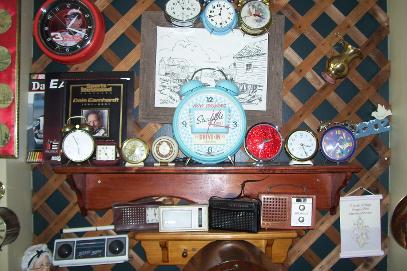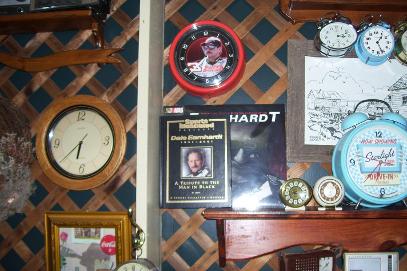 If you are a collector of memories of Dale Earnhardt the above are a must to have.The carving is a Kim Murray carving very well done and rare. His last race priced at $200.00 .The clock is metal in red and is Quartz at $75.00 also a calendar on the year he died and a book on his life priced at $30.00 each.
This very rare Childs Walker Trike is all restored very solid piece $200.00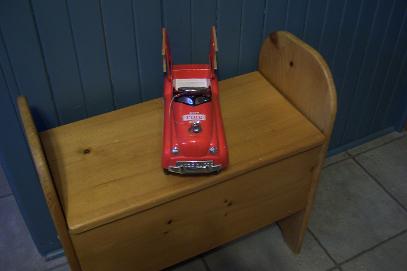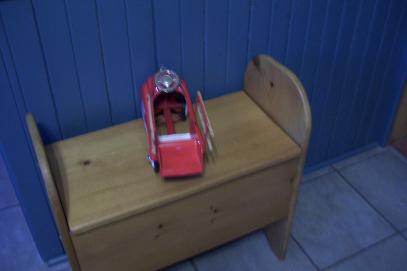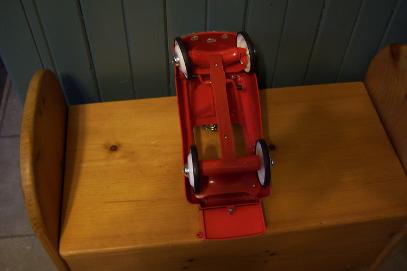 The above is a replica of a minature childs Fire Truck peddal car well made and detailed.About 20 years old priced at $75.00
We even have some old toys the auto hauler on top has a load of very collectible Canadian Tire Trucks from the past it is all to for sale.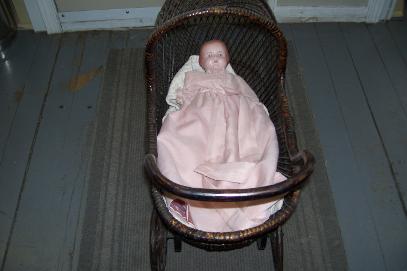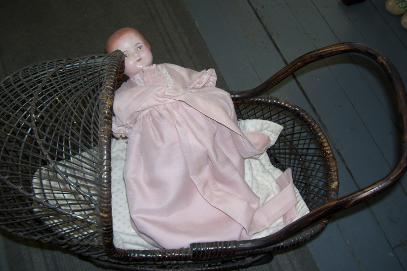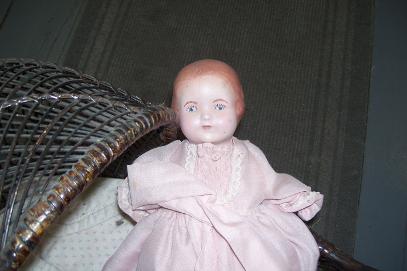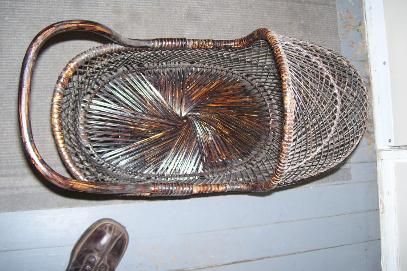 The above is a turn of the Century doll with period wicker carriage in excellent condition selling as a set only $499.00.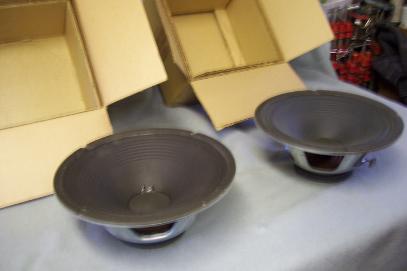 We have over 300 speakers in stock the above are 12" with original cartons the pair for $100.00 Could ship Expidite post for $12.00 + HST Each speaker.Remember we are only a call away 519-357-4304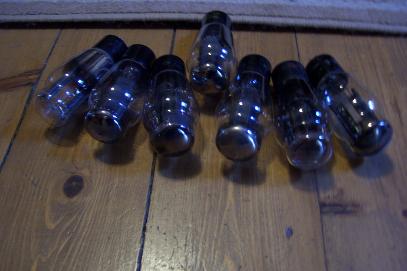 Hard to find rare 5U4GT- 6AS4GT & 6AS7GT Pop Bottle Type Tubes Westinghouse,Rogers,RCA,Marconi,Fleetwood,Sylvania,GE & National Union $25.00 Each.Can ship in Canada Expidite $12.00 + HST=$13.56.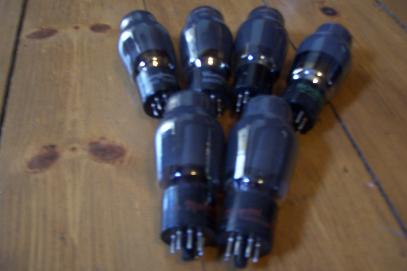 These are old style pop bottle type 6L6GT very rare and hard to find.Also have a variety of 6L6 Metal Tubes Marconi,Westinghouse & Rogers selling for a fair price of $20.00 Metal $35.00 Glass each can ship expidite in Canada for $12.00 + HST=$13.56.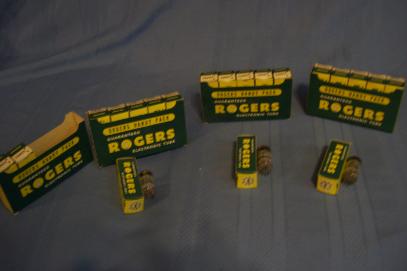 We have many high gain made in Canada USA & Europe 12AX7,12AT7,12AU7,12AY7,6SN7, 12SN7,Ect. Ect.We have over 25,000 Tubes in stock to make your Guitar Amp,Radio,TV, Hamm Equipment Ect. sound real sweet prices range from $10.00 -$50.00 depending on how rare the tube is all our tubes are new old stock made in Canada,USA,Great Britain,Germany come and view and enjoy.
We have about twenty Player Piano Rolls in stock in original cardboard cases turn of the 19th century in excellent condition for age at a fair price of $25.00 each.Or all job lot for $200.00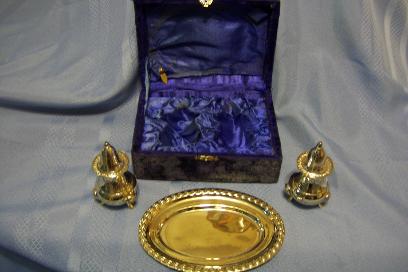 This is early 1900s Silver Plated Salt & Pepper & Butter Plate All Polished $ 125.00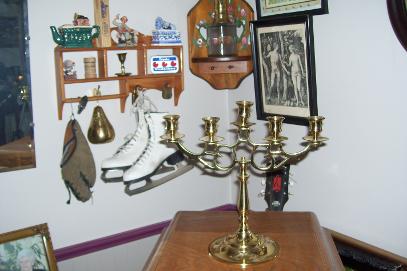 We have many neat pieces like this solid brass candle holder all polished and metal laquered to never tarnish again $125.00 We have many brass pieces like the one above or we will do the same to your candle sticks or Brass or Silver Pieces.Notice the figure skates in backround blades made in Eagland not china.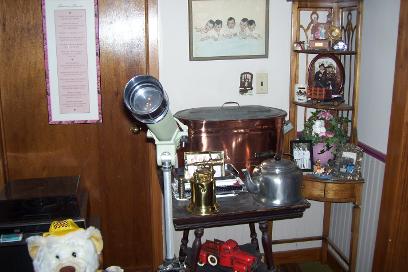 The Old Copper Boiler And the old Kettle have been polished and laquered to never tarnish again.The Copper Boiler is $225.00 and the Kettle is $50.00.We will Polish and laquer your Brass Pieces to never tarnish again and look the same.The floor standing Telescope is very powerful 1970s vintage $125,00.Please inquire we are always just a call away 519-357-4304 or email oldetymeradio@tnt21.com or snail mail 9 Queen Street Box #1 Belgrave N0G1E0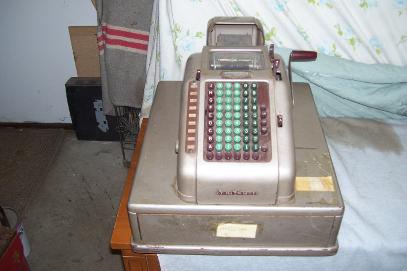 1940s one of the first electric cash register needs total restoration do not have key $100.00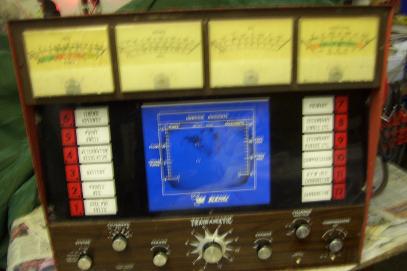 This is a rare piece of Test Eqipment that would have been found in a garadge in the late 1950s-1960s selling for $100.00 as is.
We have quite a variety of reel to reel tape players from 1950-1970s selling as is from $100.00 - $200.00 depending on make and quality.All are complete.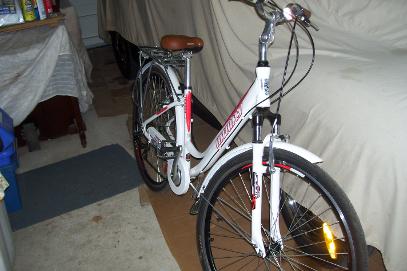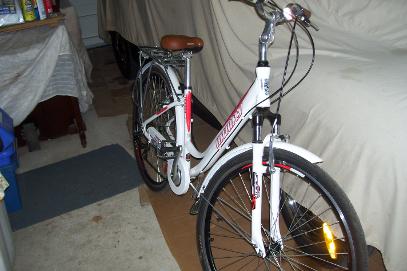 The above Infinity Horizon #3 easy mount rare low instep bike is a very high end bike with rear carrier and yes it has shock absorbers with easy adjust leather comfortable seat for taller lady.Handle Bars are the higher type that are fully adjustable is a six speed handle grip with Shimano gear changer assembled in British Columbia Canada. Bike has very few miles just like new over $500.00 + HST to Buy.A real great deal at only $300.00.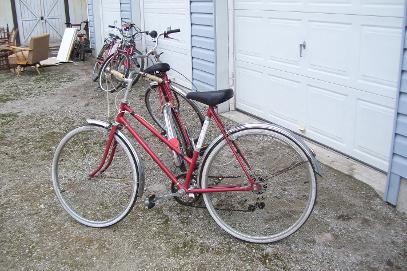 The above ladies Bike is a T. Eatons Road King out of Toronto the Mens is sold just have the ladies needs some work to be road worthy but well worth $85.00 a very solid piece.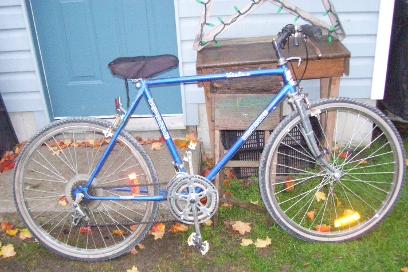 The above is a old Vagabond gear bike that needs some work but very solid $50.00 and it could be yours.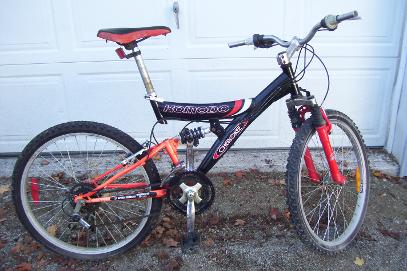 The above is a Cherokee Trick or Stunt bike would need very little to be in good operating condition tires are like new very solid bike yours for only $100.00.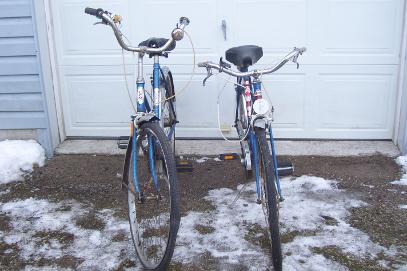 The above are two ladies bikes out of the 1960s they are the rare three speed in the hub type both very solid but both need work selling for $75.00 each your choice.
The Dion Quintes playing a Tea Party 9 or 10 years old this is a copy $50.00
Rare water colour over Photo of The Dion Quintes dated 1935 in original frame $300.00 when is the last time you seen one?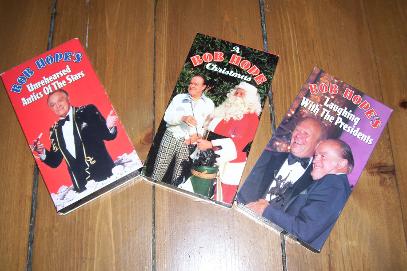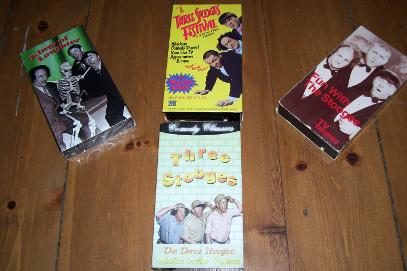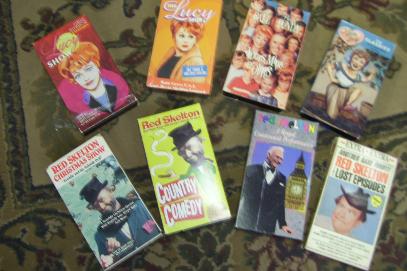 We have a number of rare old shows on VHS Bob Hope, Red Skeleton,Beverly Hillbillies,I Love Lucy,The three stooges and many more. All ranging in price from $7.00 - $10.00 each depending how rare.Remember we are always just a call away (519)-357-4304 or email oldetymeradio@tnt21.com Shipping is always available.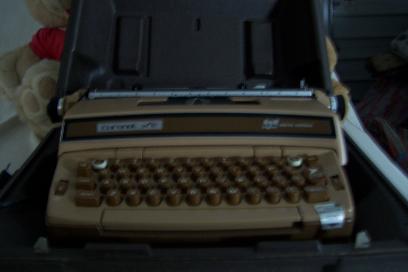 We have at present some Electric Typewriters like one above and also a rare Eatons Viking Manual one like one below stock is always changing they range in price from $75.00 - $125.00 depending how rare it is shipping is always available.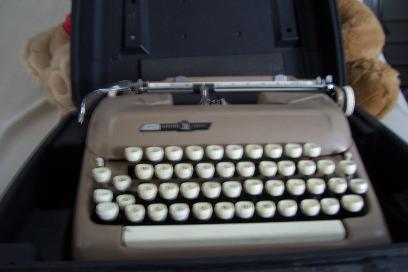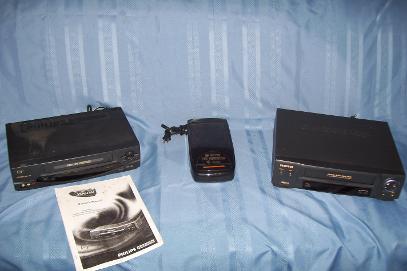 For all the old movie buffs we have at present two VHS-VCRs in good working order one a Samsung at $50.00 plays well has no forward or reverse.One Phillips - Magnavox all works well with factory owners manual $75.00 both are selling with no remotes. Also to save your VCR motor a VHS-VCR Rewinder Kinyo Model UV-420 $25.00,These Items can be shipped if needed.