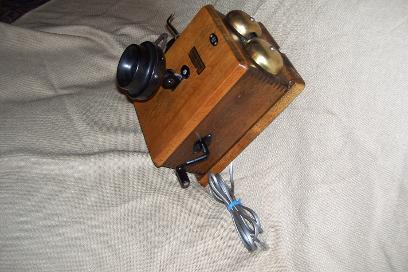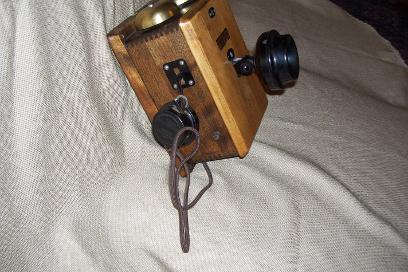 The above Phone could have been used in a Train to order food for the Dinning car ect. very rare Hard Wood Maple Case. It is a working Phone just plug it into your existing phone jack. Only to answer on can not dial out Brass bells ring only when you crank it very neat set $550.00.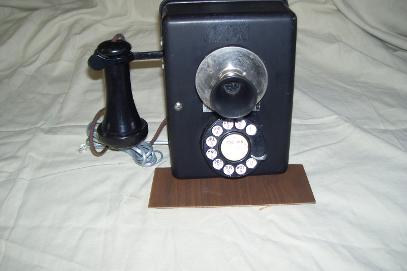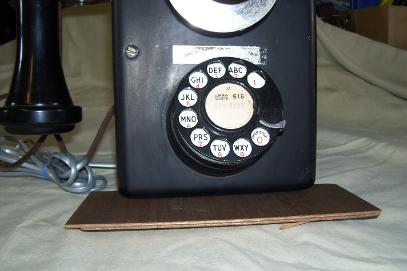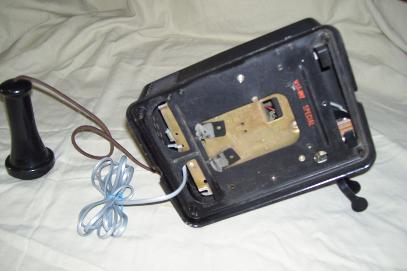 The above Dial Wall Phone From The 1940s is very rare came from the USA in Excellent Condition for year Ready to plug into your existing Jack And Enjoy Selling For $450.00 enjoy The Golden Age of Telephone.Could Ship Expidited Post for $25.00 in Canada.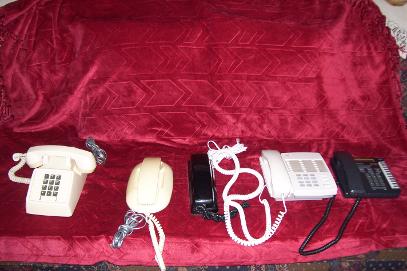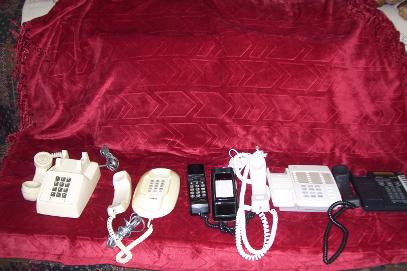 The Above Phones are all touch tone the first being a Northern Electric For $75.00.The second is an after market for $40.00.The third is a Bell Canada Phone for $50.00.They are all in good working order.Can Ship Expidited Post for $20.00 + HST a Phone.Please Call For More Info. 519-357-4304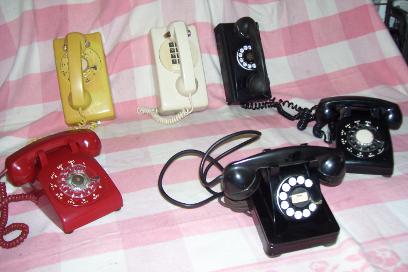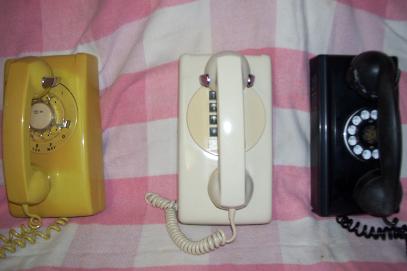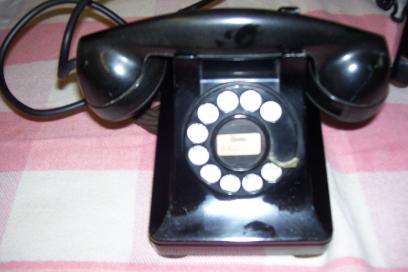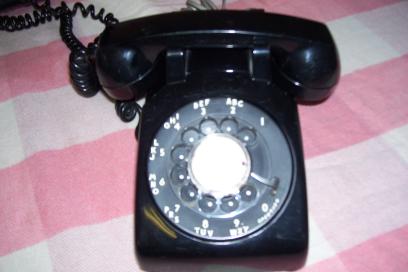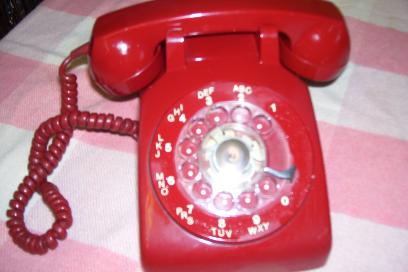 The above Phones were in storage for many years some with the original cloth cords.Some with the plug in for our modern jack today all priced from $50.00 - $150.00 depending on colour and how rare.The black bakelite wall phone is sold.Shipping is available for a fee.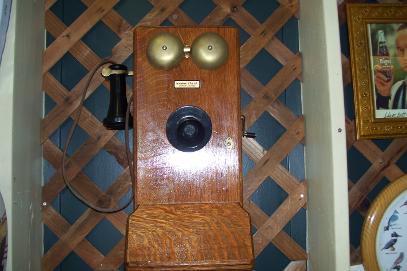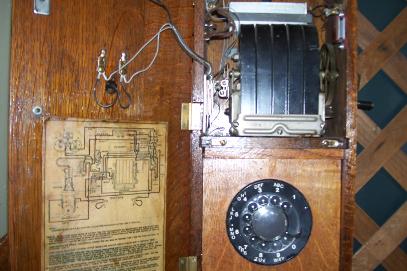 The above Phone is a Northern Electric Telephone Company Canada restored you just plug it into your existing Phone Jack and dial out and relive the past.Turn the crank and the bells still ring and you can still listen in to the town gossip in your own home remember the days priced at $675.00 + HST. We also have at present the same produced by The Canadian Independant Telephone Company A rare one at $750.00 plus HST. We will also restore your phone to the same as this one. Cost to restore your Antique Phone depends on parts needed for restoration plus we have the Northern Electric & Stromberg -Carlson Decal for the case in stock.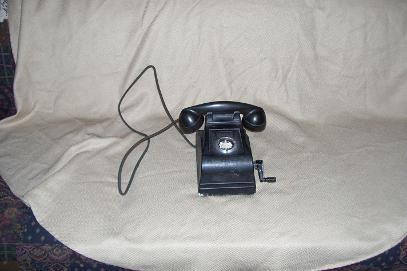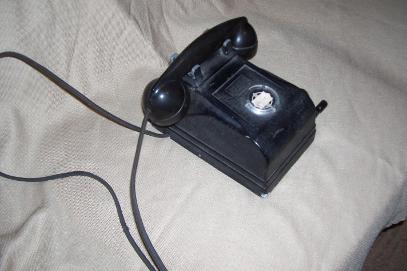 The above phone is very rare all metal with a bakelite hand set origin unknown but may have been brought from England bells ring when you crank it but it is for decoration only or to collect,you can not call out or receive calls $150.00.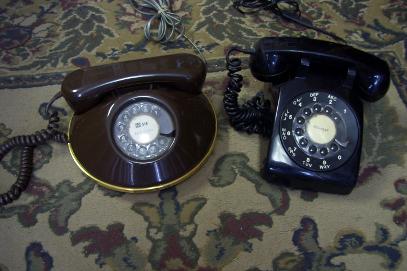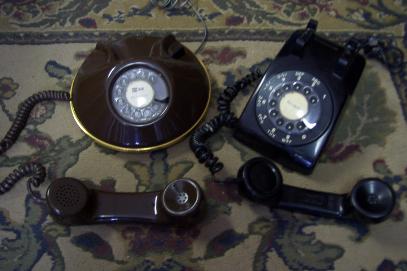 The brown dial phone is rare and out of the 1970s was called a Contempra was in many well off homes selling for $75.00.Now the black one was in many homes in the 1960s - 1970s $50.00.Always call ahead as stock does come and go.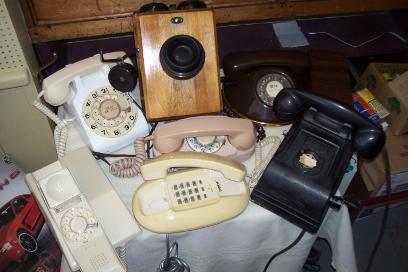 We have many styles of older phones 1930s-1970s to meet your needs and wants $50.00 - $450.00 like the small wooden wall Phone above once used on a train in the 1930s to place meals in the dinning car $450.00. Or we will restore your phone to good working order.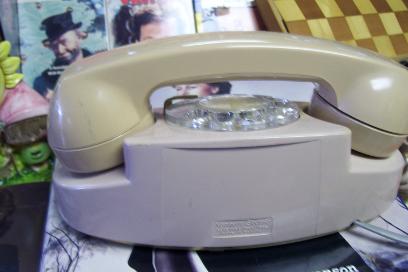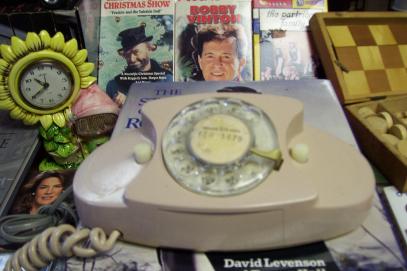 Remember shipping is always an option on the smaller pieces by Expidited Post for safety for the larger ones if a weather friendly summer day you might get it delivered by one of our Vintage Autos. Cost depends on distance for delivery.Thank You For Viewing Our Rare Sight.Click on all the headings and take a walk down memory lane .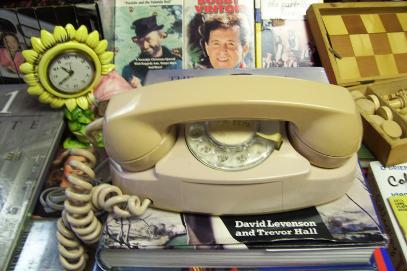 Very Rare 1962 Two Tone Northern Electric Model # 701B Dial Phone $75.00 Shipping and Handling $20.00 Expidited Post + HST on Shipping